Currently.........
The Joy House is available only at pre schools and elementary schools in Los Angeles.
She is available for other schools please read this letter to The School Director
The Joy House is a one of a kind class for ages 2 - 12 years of age.
Teaching and introducing children to all the arts.
A great class for building self esteem in EVERYONE!
Please read The LA Family Article for February 2006 written by Miss Joy

PRIVATE CLASSES AVAILABLE
Miss Joy is VERY busy but she can be available to teach private classes
A one hour class in the LA area is $150
This can be very affordable if you make it a FUN time
to get a few friends together get everyone to chip in.
Get 6 friends or brothers and sisters and it's only $25 each kid

"Teach kids' to dream....and you help keep them out of trouble"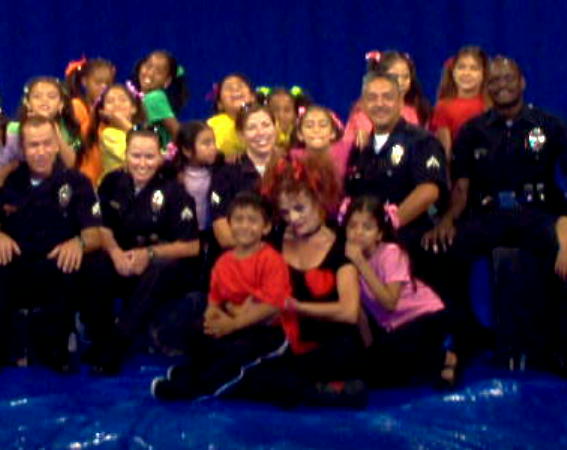 "To dance, sing, create and perform is to know joy"

click on photo to enlarge

COMMENTS:

"I WILL FOREVER REMEMBER YOU AND YOUR KINDNESS MISS JOY. YOU HAVE TOUCHED MY HEART.I WILL MISS YOU. WE'LL WATCH YOU STAR RISE" ...Kadyn Chamorro and mother, REDWOOD VILLAGE SCHOOL

"Thank you for your patience and what you have taught our daughter, not only gracefulness in dancing but you have built up her self - esteem. Brilliant job!"
Mother FUNTIME PRE - SCHOOL

..."When you come to teach us it makes us happy"
LA'S BEST – BEST FACES.

..."Your class is my favorite class in the whole wide world"
Student CARPENTER SCHOOL.

See Parent Remarks, Show/School References and Press.

Private lessons and after school programs available.