The Joy House is the coolest place and a favorite class at school for many, each week.
Joy looks forward to teaching your children. Give Joy, Get Joy

For more information please checkout www.thejoyhouse.com
You can call Joy at (323)969 - 2528 or
Email: joy@thejoyhouse.com
Click to see the videos of
After School and Pre School Class Promo
LAPD Hollywood PAL music video
Parents, Directors, Audiences and the Press have only positive
things to say about her work.
Parents have noticed changes in their child's self esteem,
confidence and attitude through JOY's classes.
Here is what they say.........
...."She has an ability and gift to bring kid's a lot of joy and happiness through her song s and dance methods" Sarah Trejos, Children's Institute international
..."She has been a tremendous asset to my program, earning the affection of my children and the esteem of my parents. I am glad she works here"
Erik Hutchins Director International Children's Center
..."Dedicated to her Passion's. The Arts, Education and Entertainment. She will inevitably succeed" Marc Fucile
..."They say that stars fall from the sky. This star still shines bright and I am happy to know her"Ruth Johnson, a mother
.."The Joy House rocks , we saw your show and loved it!" Viewer of THE JOY HOUSE TV Show
.." My son and I saw you live at KTLA KIDS DAY LA you were brilliant. You are a pro, well done. Keep giving that positive energy out. The world needs it!" Don, a father
..."My daughter loves your class!" Lorie Di Stefano, a mother
..."I love your TV Show. I watch it every Saturday" A regular viewer
…"'I think you are stylish and real nice. I want to be in THE JOY HOUSE, how can I join?"A viewer of THE JOY HOUSE TV Show
…"I really like the strong focus on the child's self esteem that you and your show seems to promote. I have a six year old I want to get her involved" Craig Garner, A father who saw THE JOY HOUSE TV Show
…"My daughter says she loves you! None other praise from a 4 year old1 I want to purchase your music and video!!!" Rosalie Roth, a Mother
…"I saw your show on cable and it was excellent. Thanks for the work out, you are great!" John McCormick, Writer/ Pediatric Nurse .
..." Thank you for making my child feel special" Walter Daniels, a father
...." One of the most talented and productive people I have ever met"
Erin Brady,Top 40 Disc Jockey
...." As my daughters dance teacher she has had an amazing effect on her growth and her artistry has become a staple in my daughters' life. She goes out of her way to help others especially children" Anedra Elsesser, mother
.. She enlightens and entertains audiences with her unique sound and stage performance. She inspires children to reach out and stretch their abilities as she takes them to new heights under her guidance" Robert Miles, a father
… "One of the most exciting classes in the program, I will recommend the Joy of Dance and Music program for enrichment, education and self esteem"
Amy Klasky, 3Rd Street School After School Director.
… "Your classes have made a difference in her life already and I am thankful."
Ghya, a mother.
... " Your song "Jump for Joy" was the highlight of the country School Winter Program and provided a big energy boost and inspiration for everyone, thank you for sharing your gift and talents with our children"…Michael Kaplin, Mzausic Director Country School.
… " A gifted dancer with high energy, terrific patience and a great rapport with Kids"Florence Sinay, Sinay Ballet.
..."Through her example children acquire the desire and the motivation not only to learn but also to strive for excellence" Aldo Cardone
..."She has a magic with children" James Mares
..."We need more people like her to help with children, our education system and values" Jean Anderson
..."Her middle name "JOY" fits her to a tee because that is what she gives to everyone around her" Shelley Kulik
..."I've witnessed, through her work, characters develop in kids too shy to talk. I have seen fears conquered and self belief blossom in kids that could find no self worth. The Joy House is designed to encourage kids to believe in themselves, follow their dreams and love. "Give Joy, Get Joy" is the catch slogan for this incredible concept for kids" Shann Beeman
..."She has devoted her life to making people happy through her expressions in dance, music and art and now lately to teaching children. She is a blessing" John Sterling
.." Joy's choreography provided an beautiful exit in celebration" PEPPERDINE UNIVERSITY NEWSPAPER
..."Beautiful and multi – talented her performances have awakened the dead" BUZZ WEEKLY (3 Stars)
..."A unique , charismatic and spirited entertainer. She belts out original, high energy, radio friendly pop music. She'll have you shaking your booty in no time" MUSIC CONNECTION
..."She can dance and she can sing. I see stardom!" ROCK CITY NEWS
..."Joy to the world......Local chanteuse Angelina Joy Emanuele received a certificate of Appreciation from Mayor Riordan for her participation and performance at KTLA The Kid's day LA event sponsored by The Culteral Affairs, The City of Los Angeles, Target and Mervyns. Emanuele is the front woman behind the Los Angeles based THE JOY HOUSE, a multi-media live performance outlet for young singers and dancers. All the music used in The Joy House shows is written by Emanuele, an Australian expatriate and former model who studied dance in Monte Carlo. Buzz Weekly touted "Her performances have awakened the dead". Rock City News added "I see stardom!" MUSIC CONNECTION
…"Stunning talent" TV GUIDE AUSTRALIA
MENLO KID'S REMARKS ABOUT THEIR TEACHER "JOY"


"I love you Joy!" - "Joy you are my best friend!" - "You show us how to dance" - "The Joy House is COOL!" - "'Joy is nice to me!" - "LA's Best Loves Joy!" - "Joy you make us happy!" - "Joy, sometimes I can't do the splits and I get mad because I can't do it and other kids can, but there is one person who can help me and that's JOY. Now I can do the splits!" - "Joy I love you a lot. I like your house with the hearts. You are the best! Love Andre" - "We love to do to The Joy House. It makes us happy!" - "' Joy I love you a lot you are the only teacher I have had that was nice to me"
Please call Joy at (323) 969-2528 or E.mail joy
… GIVE JOY, GET JOY …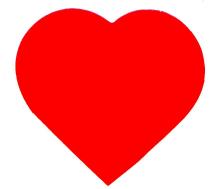 Copyright THE JOY HOUSE TM All rights reserved.