Music makes learning fun! Positive messages through music can result in healthy self-esteem and a positive attitude. At THE JOY HOUSE, every child can find his or her special interest
Two full seasons of THE JOY HOUSE aired on LA Channel 36, The Channel to Creative Learning, sponsored by The Mayor of Los Angeles. See the montage of The Joy House TV Show below....
Music is one of the most powerful and positive ways you can teach a child, and THE JOY HOUSE is primarily a music driven show. The Joy House is loaded with lots of singing and dancing to original "catchy", "Joy House Dance Music". Much of the show and the program taught at schools, incorporates dance routines, original songs and compositions written by Miss Joy,(who has written many songs for TV and FILM).
THE JOY HOUSE is your house!
"WITH MISS JOY AT THE JOY HOUSE.........
WE BUILD SELF ESTEEM DANCE, SING, CREATE, LEARN LOTS OF NEW THINGS, PERFORM, STAY FIT AND HAVE FUN!"

Children who want to be part of this unique concept for kids must attend classes and rehearsals. Please see Joy House Dance . Kids will experience what goes into creating THE JOY HOUSE..... practice, costumes, make up etc.
Children will also be invited to perform at community functions with JOY and HER FRIENDS. You can also check out the The Joy Shop. You may want to purchase a tape and/or video so your child can practice, stay busy and get ready for some of the fun things that are happening at THE JOY HOUSE and shows around town!
Great business opportunity
We are looking for sponsorship and/or investors
A win/win for all
Please call (323) 969-2528
or Email Miss Joy
Back to
The Joy House Home Page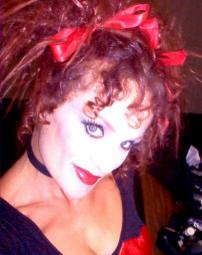 Copyright THE JOY HOUSE TM All rights reserved.